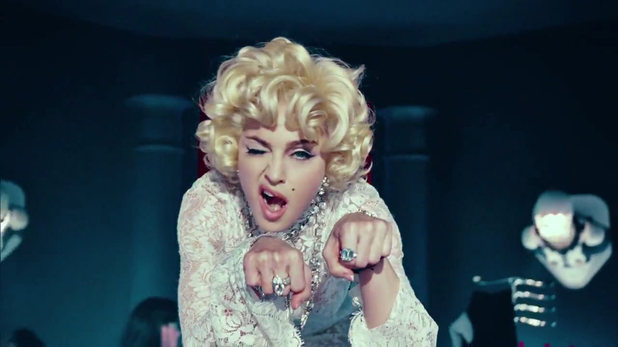 Madonna ei todellakaan koskaan petä. Olen kuunnellut hänen musaa sitten True Blue-levyn ja nainen pystyy vieläkin yli viiskymppisenä tekemään minun vaikutuksen. Tottakai uusin video on videoshopattu totaalisesti mutta ei voi kieltää etteikö Madonna olisi upea ilmestys.
Olin iloinen kun huomasin että Madonna oli ottanut mukaan jotain vanhaa, eli tyylin Like A Virgin-ajoilta valkoineen pitsineen ja myös heittänyt sekaan jotain joka on todella trendikästä juuri nyt elikkä tämä sporttinen muoti, josta jo ehdin tuossa edellisessä postauksessa vinkata. Ja nyt myös M.I.A.:n takki videosta on must have listalla;)
I love Madonna, and this new video really made an impression on me. I love the way she goes back to her roots with the white lace, it's like staright out of her Like A Virgin-period, and corporates it with the hot trend right now which is the sporty look.
PS: Tsekatkaa Lainahöyhenissä-blogissa käynnissä olevaa mieletöntä arvontaa, pääsette sinne
tästä
!
(kuvat google hakusanalla give me all your luvin')